VooDoo Roll Cages: A Game-Changer for the 2024+ Polaris XP1000 4 Seater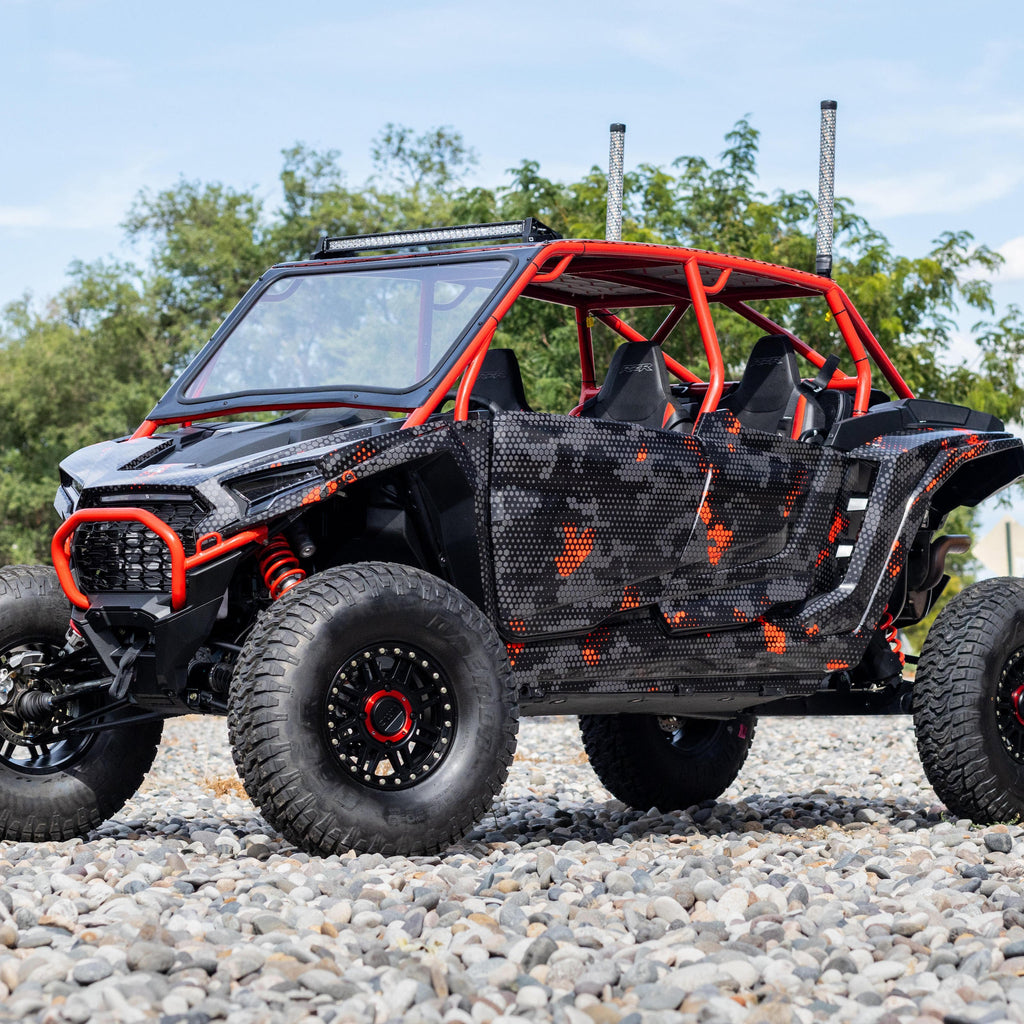 Adventurous souls often gravitate towards rugged terrains and high-speed encounters. They seek vehicles that can stand up to challenges and equipment that guarantees their safety. For these enthusiasts who have their eyes on the new 2024+ Polaris XP1000 4 Seater, there's some thrilling news - the VooDoo roll cage, a paragon of strength, precision, and style.
Why The VooDoo Roll Cage Stands Out
Every avid off-roader knows the importance of a solid roll cage. It is the armor that protects the vehicle and its occupants during rollovers, unexpected flips, or even minor mishaps. With the release of the new Polaris XP1000 4 Seater, it's imperative for riders to ensure this mammoth vehicle is fitted with the best protective gear. And that's where the VooDoo roll cage makes a grand entry.
Unrivaled Strength: At the heart of the VooDoo roll cage is the .120 wall DOM (Drawn Over Mandrel) tubing. If you're unfamiliar with the term, DOM tubing is revered in the automotive industry for its exceptional strength and unwavering consistency. The 1.75" external diameter provides a sturdy skeletal framework, ensuring that the roll cage can withstand the harshest shocks and impacts. Imagine your Polaris XP1000 having an unexpected flip on a rough trail. With the VooDoo roll cage, you can be confident that your vehicle will withstand the impact and can be easily righted, enabling you to continue your adventure without missing a beat.

Artisan Craftsmanship: Beyond the specs, the meticulous hand-assembly process of each VooDoo roll cage sets it apart. It's not just another factory-made, run-of-the-mill product. Every cage is a testament to skilled craftsmanship, with artisans paying acute attention to the finest details, thus ensuring a top-tier product that stands up to its reputation in terms of quality and performance.

A Desert Maverick's Dream: The Polaris XP1000 4 Seater already makes a statement on its own, but the VooDoo roll cage elevates that statement. Its desert-inspired design oozes charisma and makes it clear that the vehicle is ready for high-speed desert escapades. It's not just a safety feature; it's an embodiment of a rider's daring spirit and passion for desert racing.

Comprehensive Protection Package: Safety doesn't stop at preventing rollovers. The VooDoo roll cage comes equipped with an intrusion bar. This additional layer ensures that the rider is shielded from potential risks during those adrenaline-pumping rides. Whether it's debris, dust, or the relentless sun, the aluminum roof, which is both durable and lightweight, promises a comfortable ride. No more sunburns or dust in your eyes; with the VooDoo roll cage, you're protected against all odds.

Aesthetic and Functional Add-ons: The three whip/flag tabs aren't just mere decorative add-ons. They serve a dual purpose. They enhance the aesthetics while ensuring safety during group rides or races. These tabs are ideal for mounting safety flags or whips, ensuring that your vehicle is visible even from a distance, thus making group adventures safe and enjoyable for everyone.

Customization at its Best: Revolution Off-Road understands that each rider has specific requirements. The VooDoo roll cage package offers flexibility in terms of added features. From a removable dash bar for those who require it, to grab handles for additional support, the VooDoo roll cage promises an experience tailored to the rider's preferences.
However, it's worth noting that these cages are built to order. Typically, the build takes anywhere from 4-6 weeks, depending on the chosen options. But patience, as they say, yields the sweetest rewards. And in this case, the reward is a top-notch roll cage that is bound to turn heads and provide unmatched safety.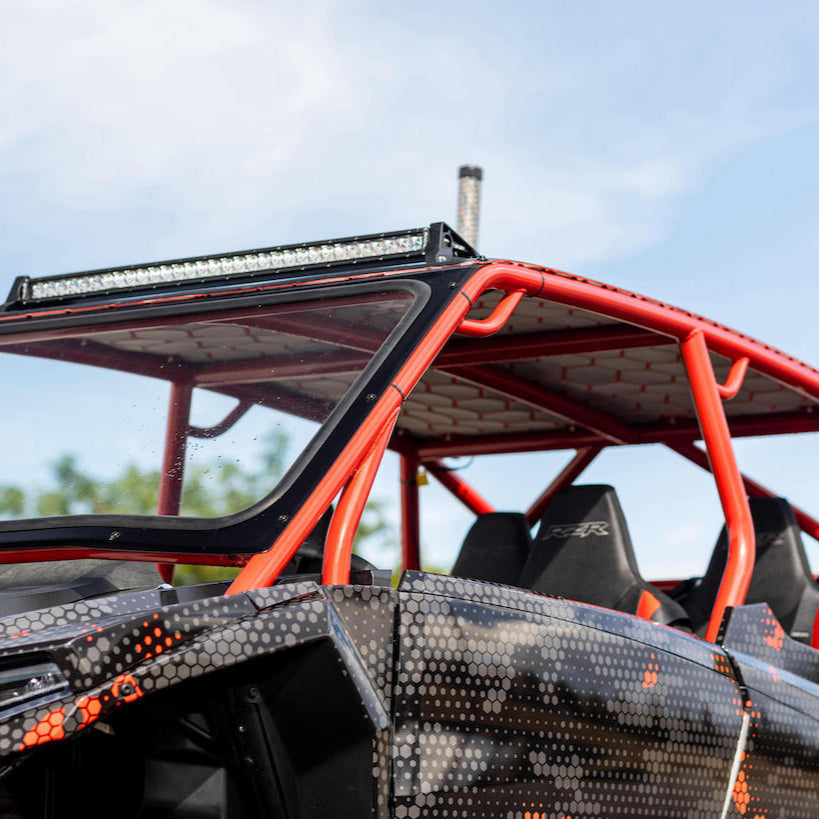 Concluding Thoughts
The Polaris XP1000 4 Seater, with its impressive specs, is already a force to reckon with. By enhancing it with the VooDoo roll cage, riders are not only ensuring their safety but also stamping a bold style statement.
In a world where the terrain is unpredictable, and the ride is always a challenge, it's crucial to be prepared. With the VooDoo roll cage, riders of the 2024+ Polaris XP1000 4 Seater can venture out, knowing they have the best protection. At Revolution Off-Road, we believe every ride should be an epic journey, and with the VooDoo roll cage, the journey is not only safe but also stylish. Remember, with us, The Ride is on!
---